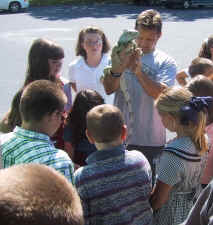 Dinosaurs Today

An assistant pastor was speaking to his pastor about us before we arrived. "No, you don't understand these people are not just showing up in a Honda Accord with a briefcase and a Bible asking, 'Where's the prophet's chamber? We're here to preach a revival.' These people have dinosaurs onboard and they are going to be hatching stuff in our backyard."
In 1841 Richard Owen coined the term "dinosaur" which means "terrible lizard." And as discussed in Seminar Session #2 in the pre-flood world everything lived longer, in most cases hundreds of years, and therefore grew larger. Keep in mind that reptiles never stop growing.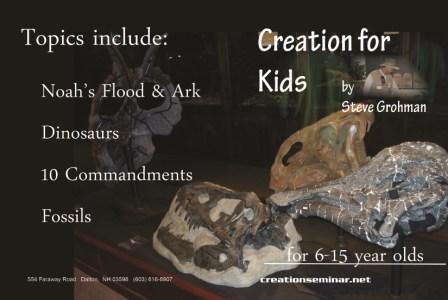 Are dinosaurs in the Bible? Yes, they are. See Session #3 for two hours of information on this topic. We have several children's DVDs on these animals. Creation for Kids (two-hour, mini seminar for those 9 to 15), Dinosaurs, and What is Science? Order online now.
Check our itinerary (conference schedule) and see if we will be at a church near you. You can also visit pet stores and possibly see one or more of these post-flood dinosaurs.