Walk in Faith Specialty Series by Steve Grohman
Allergies and Eating Disorders
Learn how you can be delivered from food, environmental, or animal allergies.
No more asthma. No more celiac or lactose intolerance. No more irritable bowel syndrome. You do not have to live this way.
Be able to eat the foods that you have not been able to eat for years without any issues. Learn what the Bible teaches on healing and deliverance at an Allergies and Eating Disorders Workshop.
Upcoming Workshops
March 16 & 17 in College Station, Texas at Victory UPC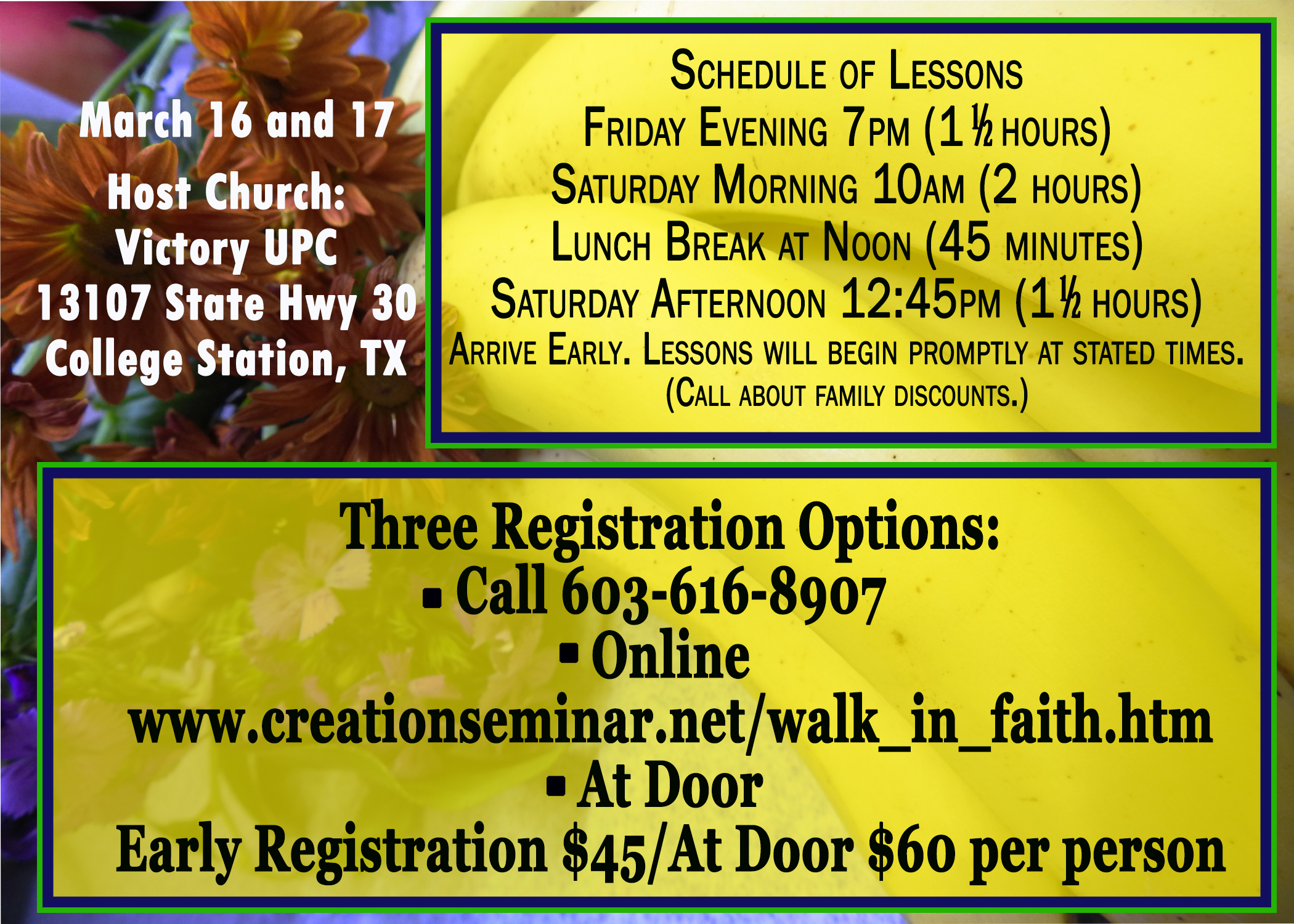 October 19 and 20 in Tucson, Arizona at Truth Tabernacle

Register for an upcoming Allergies and Eating Disorder Workshop

Celebrations





"Before Bro. Grohman's ministry, Walk in Faith, I suffered with IBS (irritable bowel syndrome) for over 10 years. It had gotten so bad; I couldn't eat anything. I was loosing weight because I was too afraid to eat anything; because, who wants to spend their whole day in the bathroom? It's embarrassing I couldn't go out to eat with my family or anybody—simple tasks of going to the grocery store. We'd get headed down the road, and I'd have to hurry up and

go back home. I had to miss out on too many things because of it. It controlled my life and I hated it. I had seen a nutritionist, which helped a little. Put a Band-Aid on but didn't get to the root cause of my issues.

After the Walk in Faith, meeting with Bro. Grohman, and having him to help me understand what was causing these issues, I was like, alright, I gotta do this. I'm tired of missing out on life; tired of not doing things with my friends and family. I'm tired of this

controlling me. As soon as I was healed, I KNEW IT! The next night, I ate STEAK AND ICE CREAM (AND I LOVE ICE CREAM) with absolutely no issues. It has been over three years now since my healing and I am so thankful.

If you deal with this problem, please talk to Bro. Grohman. Please let him help you. Because there is no need for this to control your life."
—Olivia, New Hampshire

"What an amazing feeling. It's been so long since I'd touched a cat, maybe 12 or 13 years."

"The first thing we did was ate a bowl of ice cream. It was such a wonderful experience. My little girl ate her first bite of ice cream, looked at me with big eyes and said, 'Daddy, that's my very first bite of ice cream!'"

"I asked my son to make me a hamburger and to be sure and use the hamburger buns I had just bought. I ate the hamburger; I had no pain. The next morning I had breakfast tacos with tortillas. After lunch, I ate apple pie after at least 40 years of not being able to eat apples."

"In 2005, I was diagnosed with having asthma. We stepped out on faith and listened to your instructions. I have been delivered, no issues.
I don't claim it as mine. I use to say my asthma, my allergies. It was never mine!"

"They helped me see God through a whole new perspective. I was healed instantly. I could go around animals. I could go around campfires.
I could be outside without sneezing."

"I had been gluten intolerant since 2011. I've had two slices of pizza, half a dozen of Krispy Kreme donuts, and homemade rolls."

"They (the girls) are able to eat anything they want!"