Meet the Grohmans as they travel the country.
We are Steve, Dana and Paul Grohman and we travel all over the US teaching about creation vs evolution.
The Lord laid this ministry on our hearts and our desire is to tell the Creation account to people all across the country. The Lord has led me and my family to serve Him by teaching others about His creation so as to strengthen their faith and knowledge in His word. We have devoted our lives to full-time ministry by means of presenting creation conferences. I speak in churches, public and private schools, on and radio (including international), and a variety of other special functions. The conference DVD series are viewed worldwide. Our goal is to travel wherever the Lord opens the door for us to present our Creation Seminar so that people can be aware of the misinformation which has permeated and is permeating our society in a demonic attempt to lead men to deny God's word.
The conference is a fundamental "Bible Revival!"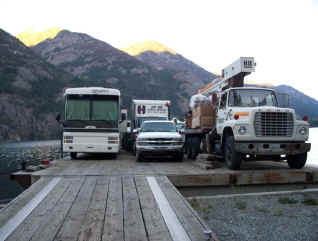 We have traveled to many churches throughout the Lower 48. A trip to the church in Stehekin, Washington required a seven-hour barge ride one way from Chelan across Lake Chelan. We, along with our motorhome and Tahoe, skimmed across the 1,500-foot deep lake. Any information or resources regarding related subject matter is greatly appreciated. If you have been blessed by the conference let us know. We encourage you to get out and explore God's creation and see the evidence of Noah's WORLDWIDE flood!
Dana Grohman has completed her third book. It is the second of a three-part series on their travels across the Lower 48. This second book presents the Central Edition of the United States. Expect the Western United States in mid 2017!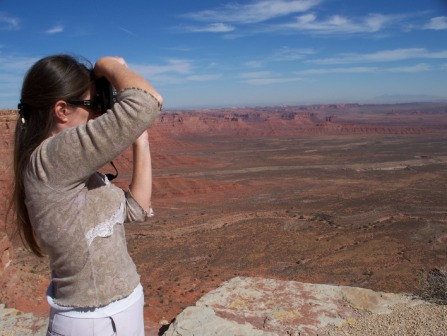 One of my favorite things to do is take landscape photographs, especially of the desert. Many people ask me what is my favorite state. The answer is . . . California, Utah, Arizona, and Nevada.
We enjoy cooking. If you want to look at some of our favorite recipes click this link. RECIPES